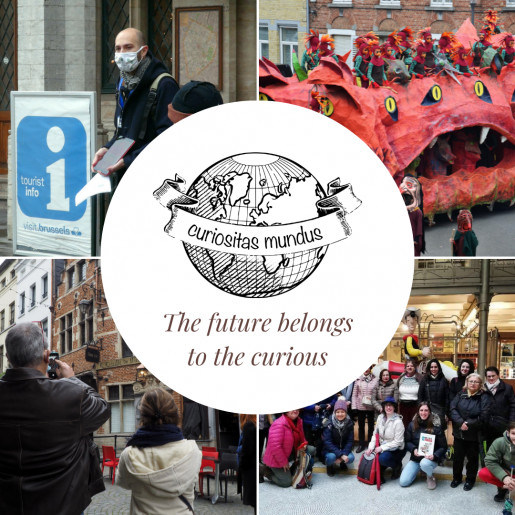 Curiositas Mundus
Creative / direct action
Bd de l'Empereur 10, 1000 Bruxelles, Bélgica
Bio / presentation
Curiositas Mundus welcomes people from all backgrounds to Belgium to learn with them about the culture, history and heritage of this small but amazing country. Guided tours, workshops and activities are multilingual, always with the respect and collaboration of the local population, companies, authorities and non-profit organisations. A different form of tourism perfectly integrated in the social ecosystem that welcomes us.
Tags / keywords
Main projects / services
Our tours, workshops and activities are prepared for all kinds of groups and individuals throughout Belgium. They have a special focus on culture, history and heritage; working on different aspects of the visibility of the contributions of women in society, decolonisation, folklore, museums... All this in different languages on demand and eliminating different barriers.

Together with our partner Questo we develop treasure hunts in Belgium in the form of a mobile app. Discover the history, culture and heritage of Belgium by solving mysteries in the streets of different cities. Brussels, Bruges, Ghent, Antwerp... These digital tours are still a work in progress and will be available in different languages and locations throughout 2021.

We are currently looking to increase our activity in the field of heritage, visits, museums and cultural education in Belgium. Therefore, we are making different contacts and applying for grants to the heritage and tourism institutions of this country. If you need a European partner to work with, please do not hesitate to contact us.